Realbot offers Google's Business Messages service to Real Estate Agencies.
Subscribe Today for FREE to Realbot Google's Business Messages.
SUBSCRIBE TODAY

Connect with Buyers & Sellers When and Where they need you
Business Messages is a powerful way to connect with your Buyers & Sellers.
9 in 10 business decision makers believe Google's Business Messages will improve their customer interactions.


Help customers from Google Search

Reach customers during the billions of interactions on Google Search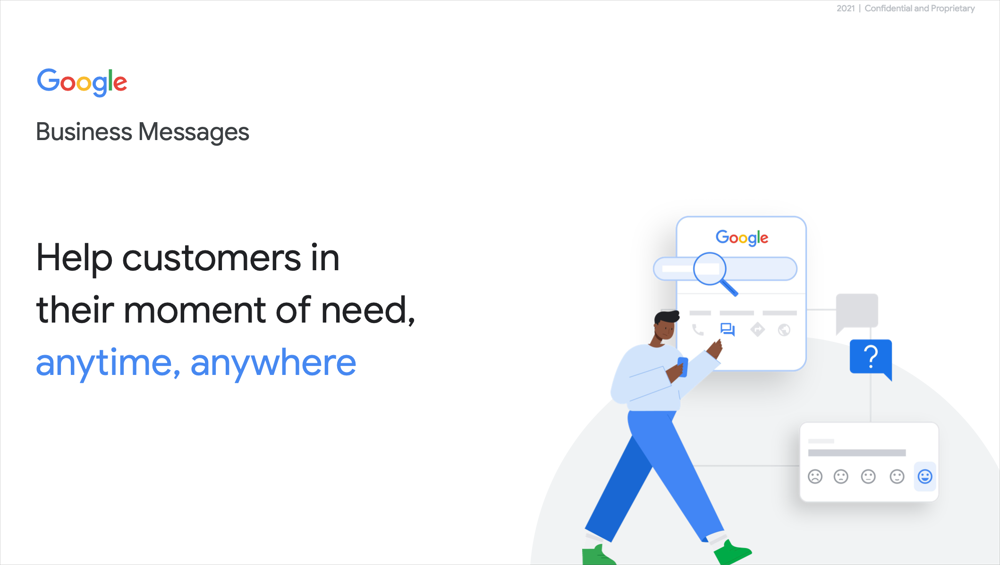 Help customers from Google Maps
Support customers as they are searching for local businesses
Help customers from your owned channels
Connect customers to answers faster whether they're on your website, app, or social channels
Why Business Messages?

Meet customers in their moment of need, in the channel of their choice
Improve response times with digital agents and increase customer satisfaction
Drive business value with richer, more engaging experiences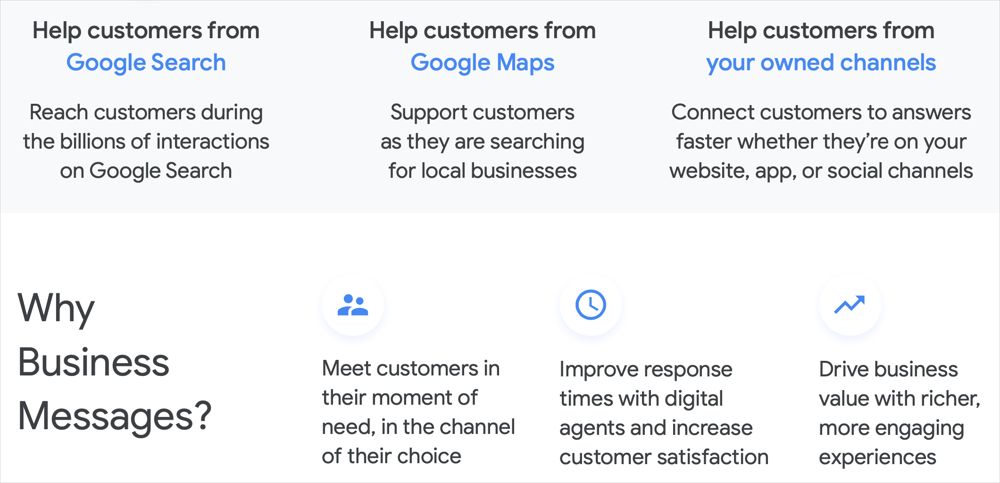 ENGAGE MORE EFFECTIVELY WITH YOUR BUYERS AND SELLERS
Realbot is a cutting-edge next generation virtual agent that engages with customers 24/7 to build trust, accelerate customer engagement and generate revenue faster.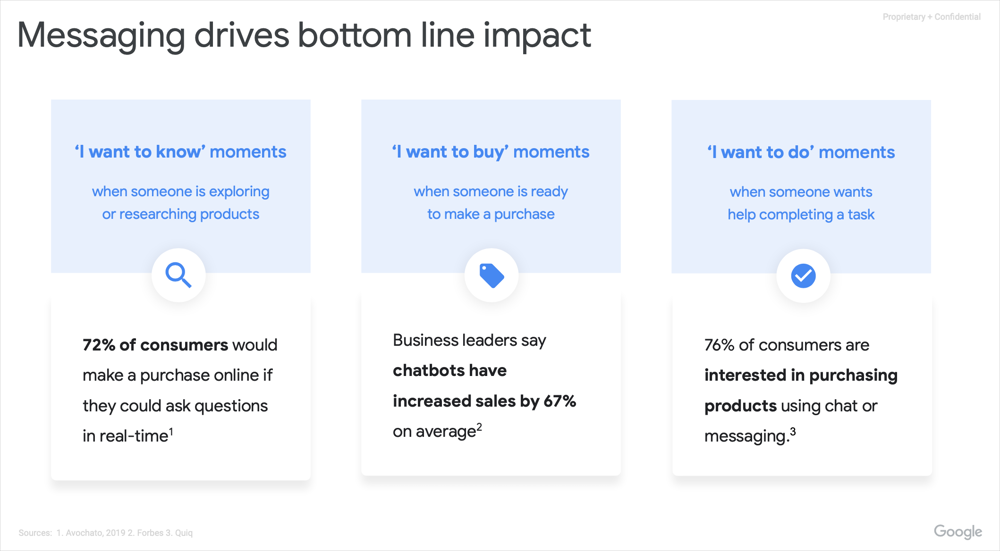 How your real estate agencies can leverage Business Messages
Search for agent

Book in-office visit / Inspection

Explore Properties

Schedule tours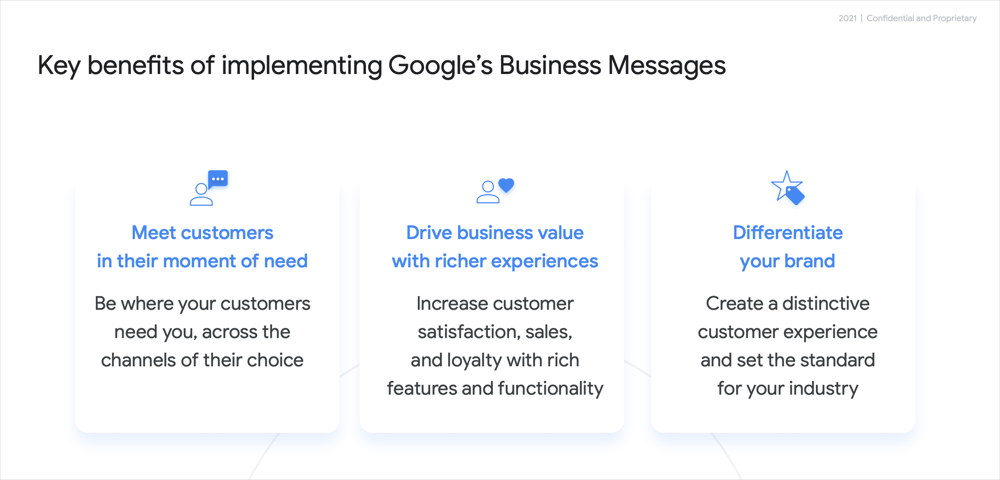 SUBSCRIBE TODAY | 1300 108 654 | [email protected]